Dr Bastin has been involved in the treatment of warts for over 20 years and is a leader and innovator in this field. He as spoken at several conferences overseas. Dr Greg Bastin was invited to speak at the 17th Annual Dermatology meeting in Xian China. (第十七届全国皮肤性病学会年会)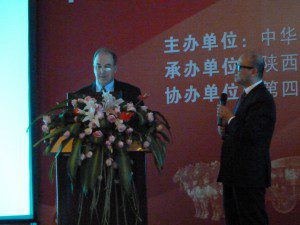 Brighton Podiatry was established in 1986, Dr Greg Bastin Podiatrist is especially interested in Plantar Warts and has treated all sorts of Plantar Warts, and he has successfully treated thousands of cases.
"It is important that we assess your Plantar Warts to work out the best form of wart treatment for you".
One of the biggest mistakes patients make is to ignore Plantar Warts, yes it is true some will spontaneously resolve however not all do. Ignoring them may let them get much worse and make what could have been a simple solution a lot more complex. We see far to many patients that simply ignore Plantar Warts instead of seeking professional advice on treating them.
If you suffer from Plantar Warts call us today and make an appointment for a proper assessment.